How it Works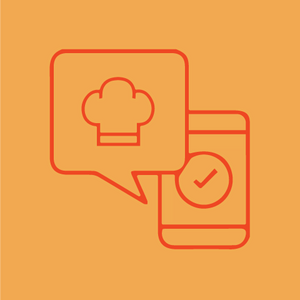 Step 1: Order Online
Choose from our selection of delicious meals. Menu changes weekly. Place your order by Thursday 9 pm for Sunday pickup.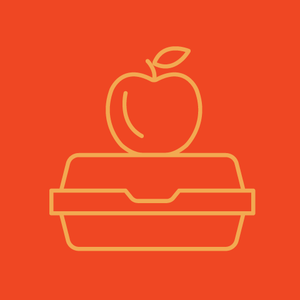 Step 2: Delivery/Pick up
Your meals will be ready for pickup at our Whitby location on Sunday between 10am - 1pm. Delivery is also available.
LEARN MORE ABOUT DELIVERY & PICK UP
Step 3: Heat and Eat!
Just pop your meal in the microwave whenever you are ready and enjoy!
MENU FOR OCTOBER 1 DELIVERY/PICK UP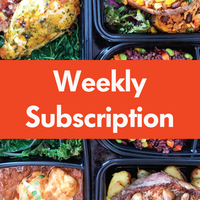 Sign up and Save!
Let our chefs handpick 5 or 10 meals for you. Sign up for recurring weekly meals to unlock preferred customer pricing. 
Learn More
Reviews
I've had a wonderful experience - food is always delicious and the portions are filling. It's so convenient to have a great meal with great macros that's just heat and eat, and the value is the best I've seen for pre-made meals!

Laura S.
I've ordered from here a few times, what I liked about it originally was that I didn't have to sign up for a subscription, but it turns out the food is seriously good! The fact that their meals are nutritious is just a nice bonus for me. Also, the owners are maybe the sweetest people ever. Great local business!

Lee Ann S.
Charlie meals are delicious and nutritious. I save so much time because I don't have to go to the grocery store and buy ingredients or figure out what to make for lunch everyday. I also like the variety and the high protein count.

Giselle N.
Love, love the variety that each week brings. The potion sizes are great. I'm a pretty active person and Charlie meals as my main noonish meal, satisfies my hunger and has curbed my afternoon snacking. Happy I found them and looking forward to a long term "feeling like I have a private Chef" eating relationship.

Joanne C.
I've been buying from Charlie for about 2 months now! I haven't been disappointed once! Charlie Meals really takes away from the stress of meal prepping and the time it takes on a Sunday! I also don't get bored of the same ol' dish or the same ol' chicken or beef recipe! It's always different which I absolutely love!!!! It's affordable, the meals are delicious and on top of that the staff is so friendly!

Trish P.
I just wanted to take a moment and talk about how amazing this service is. The portion size is absolutely perfect for my family of four. The meals are both delicious and savoury. Reheating them is so quick and easy, whether it be from the fridge or freezer. Saved me so much time and was able to have a nice home cooked meal when I needed it most! Thank you so much.

Marija M.
Delicious! Generous portions for a healthy lunch at work or tasty supper after a busy day at the office. The packaging is convenient and great for any leftovers (so far, nothing left over). Keep up the good work!

Jo F.
Tasty meals, ready to eat, great price. Perfect. Thank you Charlie Meals.

Aaron G.
I love Charlie meals! The portions are perfect, the dishes are really tasty, lots of variety. I save so much time not having to shop and cook. And the big benefit is that all the food is very healthy, so I feel great after eating these meals.

Maira K.